Chair's Blog: Cognitiv Events and the New Cognitiv Course
Google, Microsoft and BT lead keynote event at Wakefield Business Week
The last week of June was Wakefield Business Week and Cognitiv were closely involved with our keynote event at Unity Works. We were delighted to welcome Google, Microsoft and BT to discuss some of the latest digital innovations.
I truly believe that bringing three of the biggest names in tech to Wakefield wouldn't have happened just a few years ago, which is testament to the progress that we're making to raise the profile of our sector across the area.
Our thanks go to Wakefield Council for their support in making this happen. The feedback from delegates was really positive and it is our intention to organise future events with big industry names, bringing the latest insights direct to creative, digital and IT companies across the Wakefield district. We will of course keep you updated on this.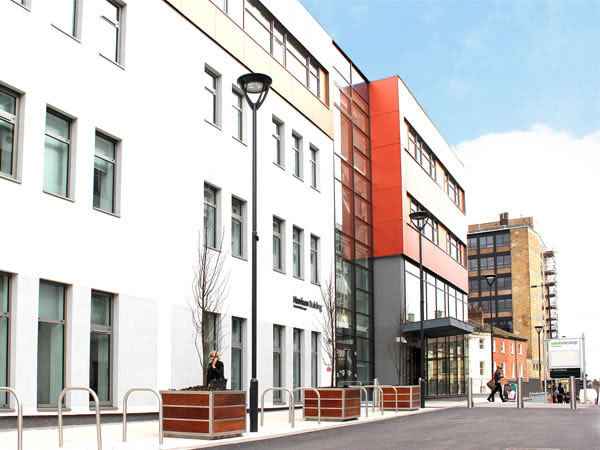 New Cognitiv-led course launches at Wakefield College
After years of planning, the new Creative & Digital Industries course at Wakefield College is almost ready to go live. The first intake of students start in September and have already met for their first induction meeting.
This course will provide 16 to 18 year old students with an opportunity to develop their design, coding and digital marketing skills before moving into employment or further study.
The curriculum has been created with involvement from Cognitiv members to ensure that students are equipped with the latest industry level skills, thereby enhancing their employability prospects and providing Wakefield creative, digital and IT businesses with new, high quality talent.
However, to truly maximise the potential of these students, we believe that employer involvement is essential. We're looking for Cognitiv members to volunteer as mentors, providing students with an industry contact and advisor throughout their course, as well as potentially delivering guest talks on various areas of the industry.
The time commitment is minimal - you'll need to meet with students once or twice each term - but the impact you could have on their education is significant. If you could spare some time for this important role then please contact Cognitiv's Chair, Dan Conboy, for more information.
Furthermore, this new course is just the start of our vision for employer-led education in our industry. We are closely working with Wakefield College to develop a detailed plan for further and higher education across creative, digital and IT which will provide employers in the district with high-skilled future employees. Your involvement is key to make this happen - we will keep you updated on progress and how you may be able to help.
Get involved
Cognitiv works best when members work together. Events are key to this and we have some excellent events planned for the rest of 2015, but our new monthly informal Cognitiv and Coffee event is a great opportunity to meet with the Cognitiv committee and other members, making new connections and exploring opportunities for collaboration.
If you haven't been able to make it to a Cognitiv event yet – we'd love for you to join us at 8:30am on Friday 31st July at Unity Works Cafe Bar for free coffee and pastries. Non-members are also welcome so feel free to invite any other colleagues or contacts who you think may benefit from attending. Our thanks go to Unity Works for sponsoring this event.
Image Credits: Tim Green, Opendays, Unity Works